Want Less Bathroom, More Bedroom?
Frequent urination disrupting your life?
Try the prostate supplement 8 out of 10 men prefer*
If you suffer from:
... a frequent need to urinate
... difficulty starting urination
... inability to completely empty the bladder
... waking up in the middle of the night to urinate
Here's important news!
Just as there are foods that can irritate the prostate – caffeine, spicy food, etc. – there are also prostate-friendly nutrients that support the prostate in various ways. †
Unfortunately, these prostate-friendly nutrients are not common in our modern western diets.
URINOZINC
®

(u-RIN-o-zinc) gives your prostate the critical support it needs through two key super nutrients.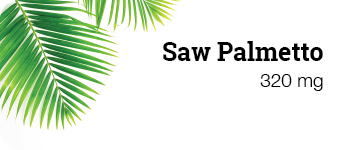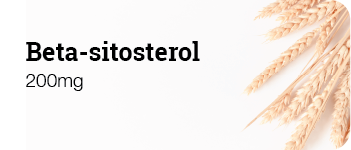 These prostate friendly, clinically studied ingredients were selected for their targeted benefits in bladder and prostate health.†

In fact, saw palmetto paired with beta-sitosterol is the ingredient combination doctors prefer most.‡
Along with 13 other key nutrients found in nature, URINOZINC Prostate Plus is specially formulated to support healthy flow, frequency and function.
Ingredients
Saw Palmetto Extract
promotes prostate cell health†
Beta-sitosterol and Zinc
improves testosterone metabolism†
Vitamin B12 and Folic Acid
supports a healthy blood flow†
Selenium, Vitamin E and Lycopene
rich in prostate friendly antioxidants†
Pygeum Africanum
(African Plum/Cherry Tree)
promotes a healthy urine flow†
Vitamin D, Calcium and Magnesium
encourages mineral absorption and regulation†
View Full Supplement Facts
60-Day Money-Back Satisfaction Guarantee
Your satisfaction is important to us. If you're not fully satisfied after 60 days of use, we'll give you your money back. No questions asked.
So, why is everyone talking about these super nutrients?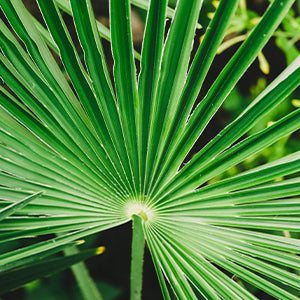 Saw Palmetto
Used by over 2 million men in the United States, saw palmetto is an extremely popular natural ingredient with a substantial amount of clinical research behind it.†
Saw palmetto is a small palm tree that can be found in southeastern areas of the United States. Extracts from the fruit of the saw palmetto tree are typically what's used in men's health supplements and capsules.
Saw palmetto's traditional uses date back to Native Americans in Florida. This tribe ate the berries to combat urinary and reproductive problems.
In a summary of 18 clinical trials involving 2,939 men, saw palmetto addressed lower urinary tract issues and urine flow measures more effectively than a placebo.§ The same studies also demonstrated that taking saw palmetto was as effective in improving urinary symptom scores and peak urinary flow rates as other therapies in men.§
In fact, few adverse effects have ever been confirmed with saw palmetto extract.†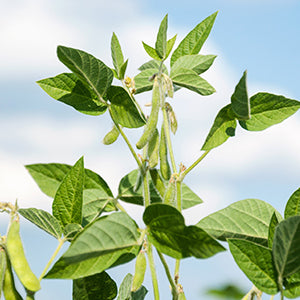 Beta-Sitosterol
Beta-sitosterol is an organic compound widely found in plants, like soy beans and wheat.

Beta-sitosterol has been shown in almost all relevant clinical trials to address each of the issues associated with frequent urination with no side effects.†
A 1999 review of four randomized, placebo-controlled, double-blind studies that involved over 500 men with frequent urination showed that beta-sitosterol improved urinary symptom scores, residual volume, and peak urine flow.II†
Another study involving 200 men with frequent urination was published in 2000. In this study, the men took either 20mg of beta-sitosterol or a placebo three times a day for six months. At the end of the study, the placebo group did not have any changes, but the beta-sitosterol group increased their urine flow rate and decreased their residual urinary volume (the amount of urine left in their bladder after going to the bathroom).¶†
While Beta-sitosterol is found in common foods, the amount present in most food is extremely small. To be effective at supporting prostate health, supplements can be essential.
"Prescriptions GET us out of trouble. Supplements KEEP us out of trouble."
– Dr. Ditrolio
How does our diet impact prostate health?
What should I eat and drink to keep my prostate happy?
How can a growing prostate impact my sex life?
What else could be causing my frequent urination?
About Dr. Ditrolio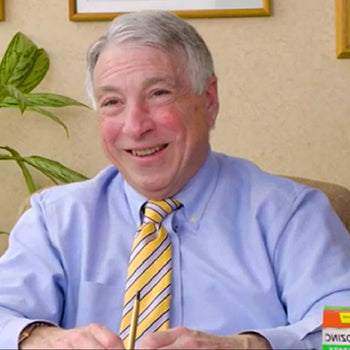 Dr. Joseph V. DiTrolio, a Board-Certified practicing Urologist, is a professor in the Department of Surgery at Rutgers Medical School and a founding member of The Society of Urological Robotic Surgeons. He has actively supported our veterans since 1979 through ongoing affiliation with the East Orange Veterans Association.
Click Here For More Dr. DiTrolio Videos
Results of the STREAM Physician Directed Open-Label Patient Experience Study January, 2019*
83%
of patients given Urinozinc for 47 days were very satisfied with the results.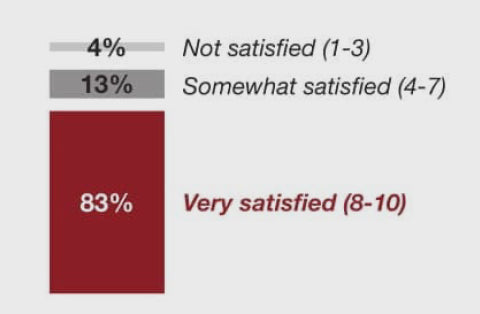 86%
said they would continue to use Urinozinc to maintain prostate health.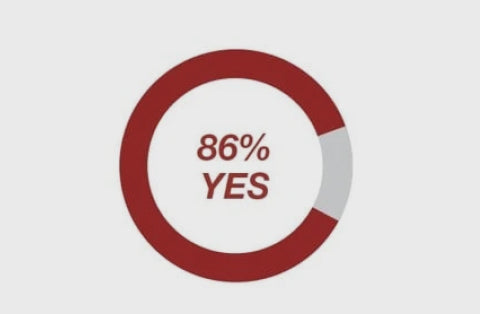 Most men experienced benefits from Urinozinc® within 30 DAYS of regular daily use.
See More Results
60-Day Money-Back Satisfaction Guarantee
Your satisfaction is important to us. If you're not fully satisfied after 60 days of use, we'll give you your money back. No questions asked.
URINOZINC® Prostate Plus
$44.91 180 Caplets: 3 Month Supply
URINOZINC® Prostate Plus is the doctor recommended prostate dietary supplement.* URINOZINC® has been specially formulated with 15 key prostate friendly nutrients to help support:
healthy flow, frequency and function †
normal bladder emptying †
promote a restful sleep †
The clinically tested and supported ingredients in URINOZINC® promote healthy prostate function and urinary flow. URINOZINC® does not contain sugar, sodium, starch, or preservatives.
View Full Supplement Facts
FAQ
Yes, when used as directed, URINOZINC® is a safe, drug-free supplement, with no known side effects, which supports prostate health and wellness.
+
Is Urinozinc FDA Approved?
The FDA regulates but does not approve dietary supplements. The FDA approves new drugs but Urinozinc is not a drug. Supplements like Urinozinc are regulated by DSHEA (Dietary Supplement Health & Education Act). Urinozinc is a drug-free alternative to promote prostate health and our research and reviews show that it helps combat the issues related to an aging prostate. Just like any supplement you take, Urinozinc may not work for everyone because every individual is unique. That's why we have a money back satisfaction guarantee after 60 days of use.
+
Should I Consult a Doctor about Urinozinc?
Your doctor is one of your most reliable allies in prostate health. Many doctors recommend that their patients start with URINOZINC® to help support better prostate health. Ask about it at your next visit
What are people saying?

Greatly improved urine flow and sex life—slept most nights with one or less bathroom trips instead of 3 or 4
- Ronald M.

It has been about two months since I started taking Urinozinc. It appears to be working. My night time bathroom visits have been reduced somewhat.I asked my urologist what if any supplement would help my enlarged prostate. He wrote down the ingredients he thought might help. He also did say that nothing would help. Doctors do not believe in supplements or any treatment that does not conform to their beliefs. Urinozinc Prostate Formula had all of the ingredients that he wrote down.
- Vito V.

Product is very effective and works for me better than a lot of high-priced brands sold in health stores.
- Paul G.

It helped me with dribbles and weak stream. I'm not going to the bathroom as much overnight. It took me a couple weeks then I noticed the results gradually. I have added URINOZINC® to my daily regimen.
- Jim M.

Works for me!! I use it daily as recommended.
- Gary G

After taking this for a week I'm getting a full nights sleep without waking up to go to the bathroom. Love it.
- Michael G.

Was close to having surgery but things at the hospital got behind and my surgery was cancelled. Decided there had to be a better alternative. Did some research and found out the recommended natural remedies we're all in this one product. I now don't need surgery and my urologist doesn't understand why this worked but can't argue with the results.
- David K
It seems to work somewhat, I will have to take it for a while to see if i notice any great changes.
-Jimmy B.

I was going to the bathroom at night about every hour before using product. After using first bottle I am down to two or three times at night.
- Paul S

Bottom line! I have tried literally dozens of these supplements. This is the only one that works for me.
- Daniel H.

Been taking this for years. I get a lot more sleep when taking them.
-Keith R.

I use these and for the money they can't be beat. Nothing will completely overcome the issues with the prostate I don't suppose, but I do get some relief and that's why I purchased these on a subscription to get them cheaper. I'll be using them for a long time unless something better comes along. The Beta-Sitosterol is what make these work better than a regular prostate formula. It helps a lot with urine flow etc.
- Don C.